Headquartered in Portsmouth, New Hampshire
FlexEnergy maintains a network of offices and key distribution partners in the U.S., Europe, South America and Asia.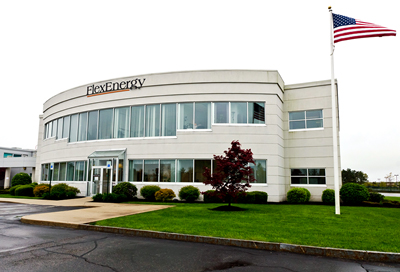 FlexEnergy acquired Ingersoll Rand's Energy Systems division in 2010, and has furthered its commitment to developing the Flex Turbine® solution.
FlexEnergy engineers and builds the most robust small gas turbine product line bringing together the lowest NOX emissions and best efficiency possible in one standard packaged. With patented combustion and recuperation technology, the Flex Turbine®s have been certified by the California Air Resources Board to its stringent distributed generation natural gas cogeneration standards since 2007.
Flex Turbine® purchase is available from FlexEnergy or its world wide partners network. Custom manufactured Flex Turbines and Recuperators can be quoted.